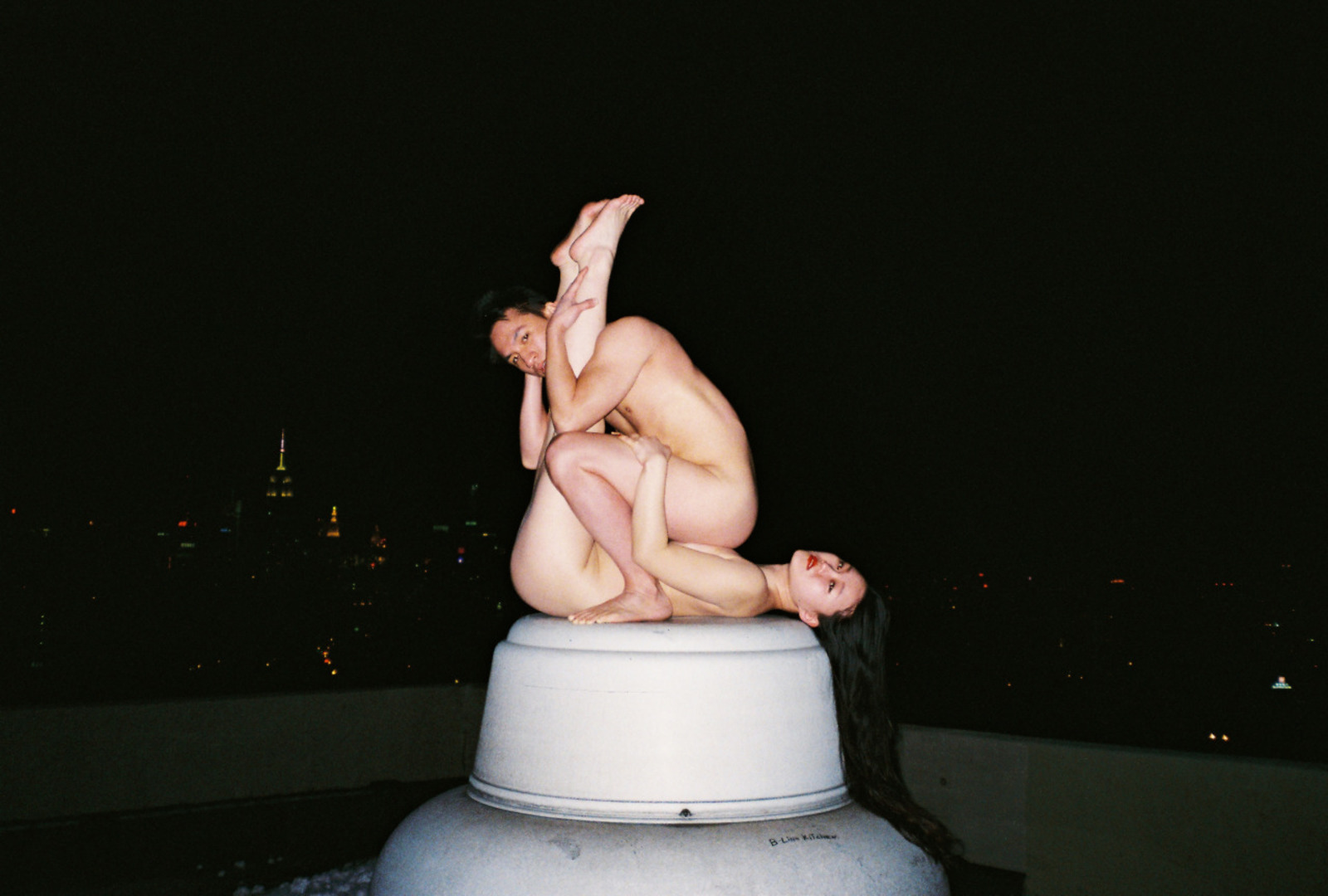 © Ren Hang
matchbaco is very pleased to announce that "NEW LOVE", the first Japanese solo exhibition by photographer Ren Hang, will be held from June 19 to July 25, 2015.
Born 1987 in Changchun, Jilin Province, China. Ren Hang is now based in Beijing and widely regarded as one of China's top young contemporary photographers. He has held numerous exhibitions around the world, most recently in Paris, New York, Vienna and Antwerp.
Eye-opening skin tones, blazing crimson lips and nails, breath-taking night scenes and deep blue skies; males, females, arms and legs in entwined forms and symmetrical compositions. Ren Hang's unique visual language creates a novel form of emotional expression. In this exhibition, which presents new works photographed in New York and focuses on nude figures in natural and urban landscapes, the photographer seeks to inspire an appreciation of a "fundamental truth of human existence"; that sex and gender are "a truly natural form of beauty".
Ren Hang is scheduled to come to Japan during the exhibition. Additionally, a collection of his photos, also titled NEW LOVE, is due to be published by Session Press in New York.
Ren Hang "NEW LOVE" 新欢
June 19 (Friday) - July 25 (Saturday)
14:00 - 22:00 (Until midnight on Fridays & Saturdays)
Closed on Mondays
Opening Reception: June 19, from 17:00
Artist Website: http://renhang.org