Upcoming Exhibition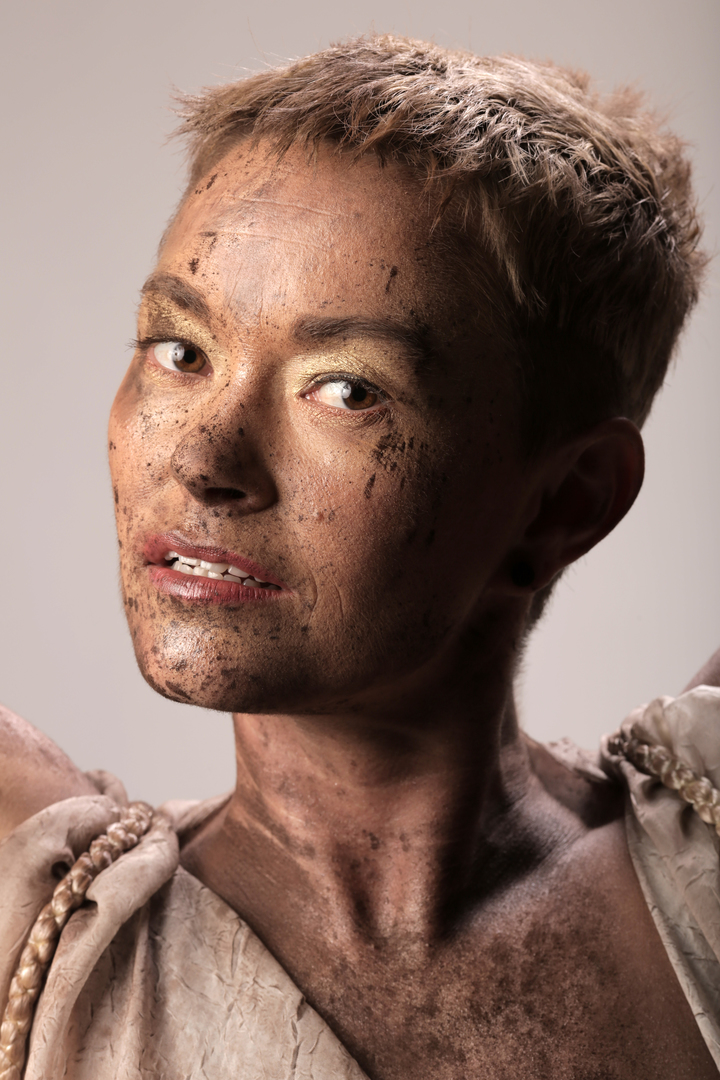 © John Sanborn "APOLLO" HD video + sound | 2015 | 11:43 Performed by Jiz Lee, Photo by Roger Jones
2018-01-12
until
2018-01-27
Entre Nous, Between Us by John Sanborn
KEN NAKAHASHI is very please to announce "Entre nous, Between Us" curated by Stephen Sarazzin, a solo exhibition by John Sanborn, a key figure of the second wave of American video art, to be held for the first time in Japan from January 12 (Fri) until 27 (Sat), 2018.
John Sanborn is a world-renowned media artist whose body of work encompasses the early days of video art to the digital bleeding edge of today. His groundbreaking use of music, choreography and editing has allowed him to collaborate with major composers and dancers who appear in his videos and installations.
This exhibition "Entre Nous, Between Us" will represent three video installation.
"Entre Nous", 2-channel video installation (14 minutes), is a melody devised to prove the singularity of our existence, taking care to not let nuances or small facts escape, even if they appear indistinct or insignificant.
"Serene Duet", 2-paired- channel video installation (3 minutes, loop), is as much about silence as it is about manifestation. This 2-channel installation is designed for two small monitors displayed in a gallery space where they are not next to each other or facing each other directly, so that the audience must remember one as they loo at the other. For memory makes for sweet release.
"Mythic Status", 2 channel video portraits of new gods for a New Age; as contemporary "gender politic" warriors create version of themselves as appropriate mythic figures by infusing their own personalities and agendas with attributes of allegorical characters. Selecting "Apollo" (11 minutes), Gender Queer porn star and Gender Queer activist Jiz Lee is Apollo - the prophet, exalted lover and god of music and truth, and "Hercules" (10 minutes), an information technology expert Ramses Rodstein is Hercules, a demi-god and hero of Greek mythology.
Sanborn's works have been exhibited at every major museum in the world; including the Whitney Museum; MOMA, New York; the Prado, Madrid; the Centre Pompidou, Paris; the Tate Gallery, London; and the Seibu Museum, Tokyo. He recently received a career achieved award from Mill Valley Film Festiva, and is also scheduled to screen his work at The ZKM (Zentrum fur Kunst und Medien) in 2018.
His media works have been broadcast worldwide, featuring collaborations with Robert Ashley, Bill T. Jones, Philip Glass, Twyla Tharp, Mikhail Baryshnikov, and The Residents. Sanborn directed over 40 music/videos with artists such as Nile Rodgers, Sammy Hagar, Tangerine Dream, Peter Gordon, Grace Jones, King Crimson and Van Halen. Sanborn holds an honorary Masters of Cinema degree from ESEC in Paris and was recently named a Chevalier des Arts et des Lettres by the Republic of France.