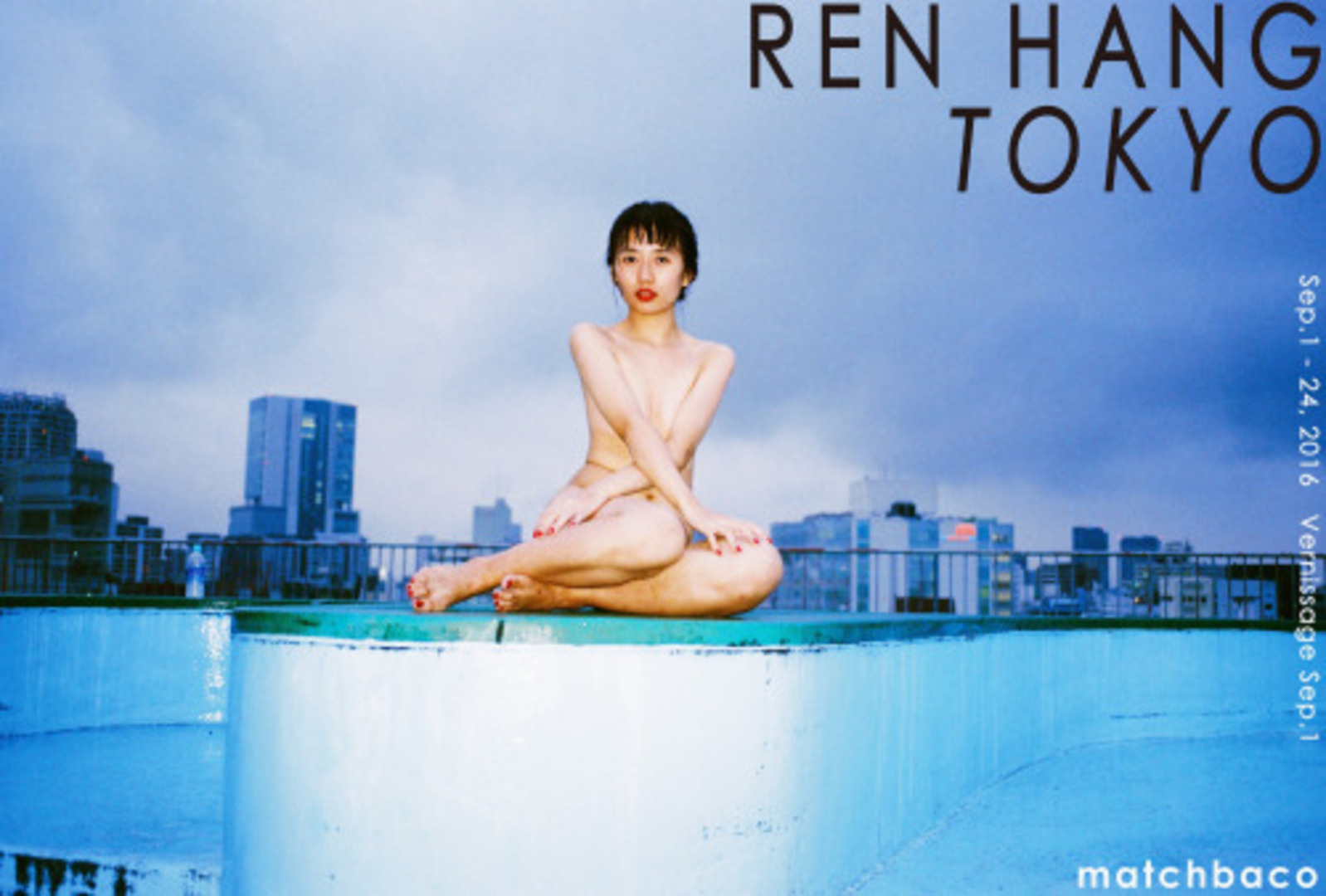 © Ren Hang
matchbaco is very pleased to present "TOKYO", the second solo exhibition by Ren Hang, to be held from September 1 (Thu) until 24 (Sat), 2016.
This exhibition "TOKYO" comprises nude men and women atop apartment roofs … or in gardens … as well as portraits of close friends in intimate daily surroundings … street shots from places and well-trodden streets which he himself has explored when visiting Tokyo in the summer of 2015 for his first Japanese solo show "NEW LOVE" (published by Session Press NY).
One senses a surging energy, tranquility and redeeming relief as if confronted by the break of dawn … a fresh, breathtakingly raw and bare beauty all-consumed by his unique dynamic colourations. Woundrously rejoicing, he encounters and shares his experience with friends he has made during his first time visit to Tokyo.
Ren Hang's unique world and ever-changing Tokyo air conjoin … breathing life into new-found souls which transfix viewers and catapult one to Ren Hang's next stage.